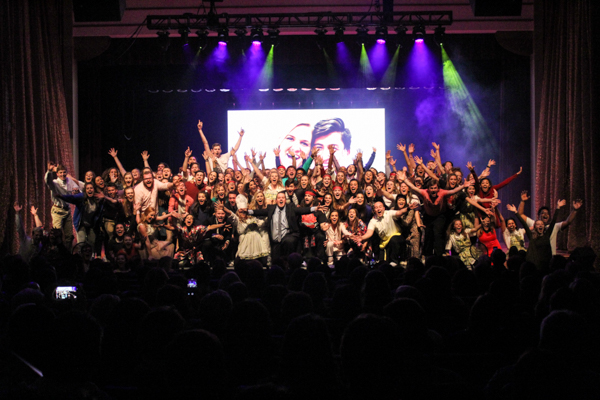 Friday night in Collins Alumni Auditorium marked Singarama's halfway point, a night that featured the winner of the best music. At the end of the show, student coordinator Adwoa Osei announced "The Best Day of Your Life" as the winner, and the cast members, who remained onstage after their performance, erupted into cheers and applause. "Best Day of Your Life" consisted of students from Delta Nu, Delta Sigma, Theta Psi, Phi Sigma and also independent students. Emily Ann Ray, a junior art major from Chattanooga, directed the show. She said that choosing the music, an integral aspect of Singarama, is no easy task. "We try to get music that applies to all different generations, so that everyone in the audience is involved," Ray said. She also mentioned that she selected songs that would help tell the story and advance the plot. The songs featured in "Best Day of Your Life" included "You Make My Dreams Come True," "Dancing Queen," "Livin' On A Prayer," "The Boys Are Back In Town," "Where Are You Now," "Step In Time," "One Day More" and "Happy Together." Along with providing a wide range of music, Ray said she chose songs that would transition well to the stage. "We really tried to pick songs that we knew would go over well in a show setting," she said. The winner of Thursday's show was originally announced to be 'Liberty',  but after a recount, the group with the best theme of the night was 'Happiness'. Singarama will finish its run with two performances on Saturday. The first show takes place at 2 p.m. The final performance is at 7:30 p.m and the overall winner of Singarama will be announced at...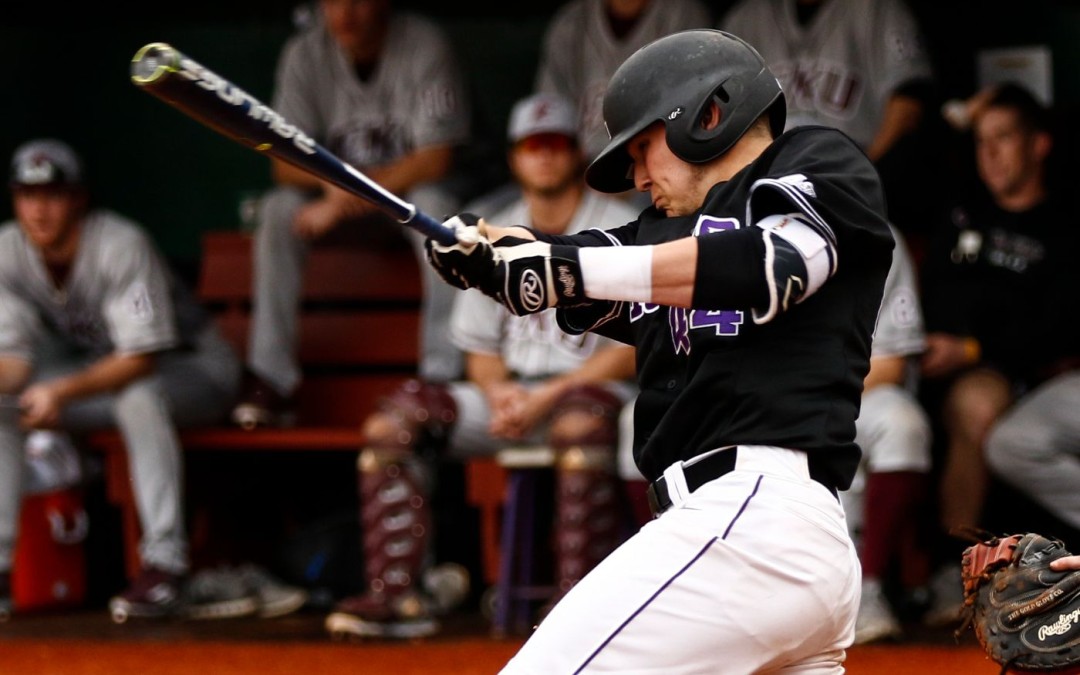 The Lipscomb baseball team took two of three games against USC Upstate in this weekend's series at Ken Dugan Field at Stephen L. Marsh Stadium in Nashville. The Bisons fell 7-6 to USC in the first matchup, but came back with a 7-6 win Saturday afternoon and a 5-4 win Sunday. In the first game, Lipscomb fell to the Spartans 7-6. The big hit for the Bisons came on a home run by sophomore Allan Hooker. This home run was his first of the year. Lipscomb had a chance at a rally thanks to a balk by the Spartans' pitcher that put Lipscomb only behind by one. The rally came up short as Lipscomb was unable to drive a runner home from third to tie the game. The second game for the Bisons ended in a walk-off hit by freshman Zeke Dodson in the bottom of the tenth to put the score at 7-6. Hooker also got his second home run of the year in the game. "He [Hooker] has been working hard on his swing," said Lipscomb head baseball coach Jeff Forehand. "Hooker took advantage of good pitches to hit. We know that Hooker is very capable of hitting home runs, and I am proud of what he has been able to do at the plate." The Bisons took the third game 5-4 on another walk-off from Dodson. "It is always great to have the winning hit," Dodson said. "I can't say enough about my teammates putting me in a great spot — I was just fortunate to be in the right spot both times." With this series...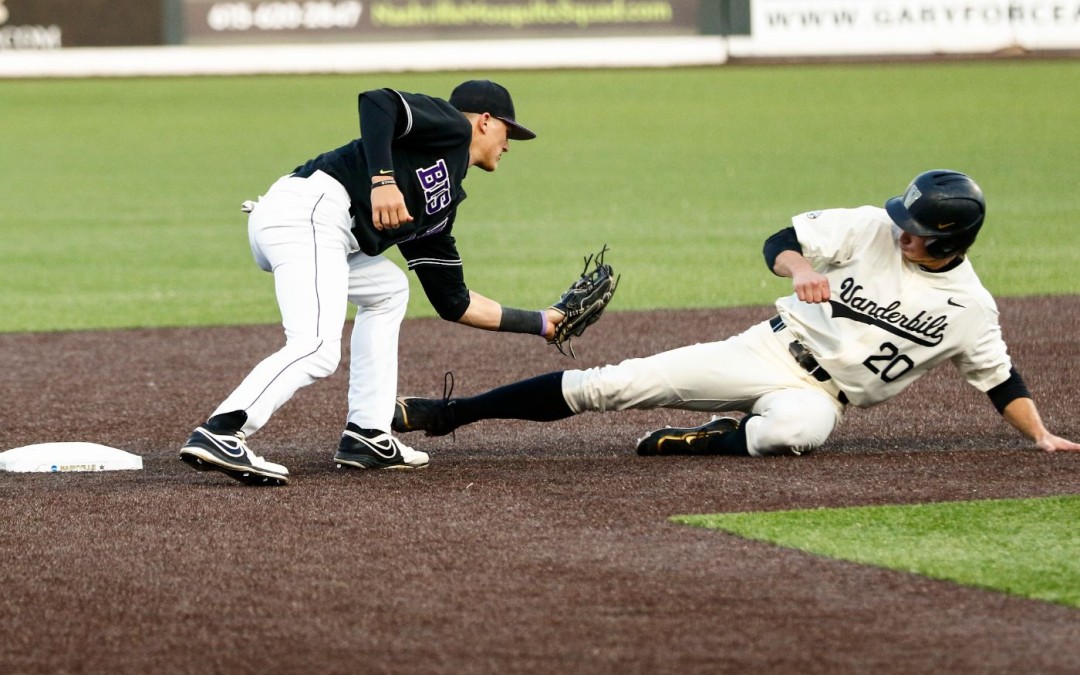 The Lipscomb baseball team rallied in the ninth but fell short as it lost to the Vanderbilt Commodores 4-3 Tuesday night. Vanderbilt scored four runs in the bottom of the third. The big hit for the Commodores came from sophomore right fielder Jeren Kendall on a two-run RBI double. Vanderbilt's other runs came from an RBI single and an error made in the inning. Lipscomb scored two runs in the top of the sixth, with the first run coming from a solo home run by junior Hunter Hanks. "Hanks got in front of a changeup and was able to put a great swing on the ball," said Lipscomb baseball head coach Jeff Forehand. "He was able to crack the lid on a scoring drought at the beginning of the game. It was a huge home run that started our scoring." Lipscomb's other two runs came from two RBI groundouts by freshman Tevin Symonette and sophomore Lee Solomon. The Bisons' bullpen combination of freshman Alex Dorso and junior John Pryor gave up no runs for the rest of the game. "We finally got from our bullpen what we knew they were capable of doing tonight," Forehand said. "John and Alex both had great outings. If we can get more consistency from our bullpen, like we did tonight, we should be able to have a great season." Lipscomb will be at Dugan Field this weekend as it plays a three-game series against USC Upstate. "I hope we can build off of how we played in this game," Forehand said. "We made a couple of mistakes in the third inning but were...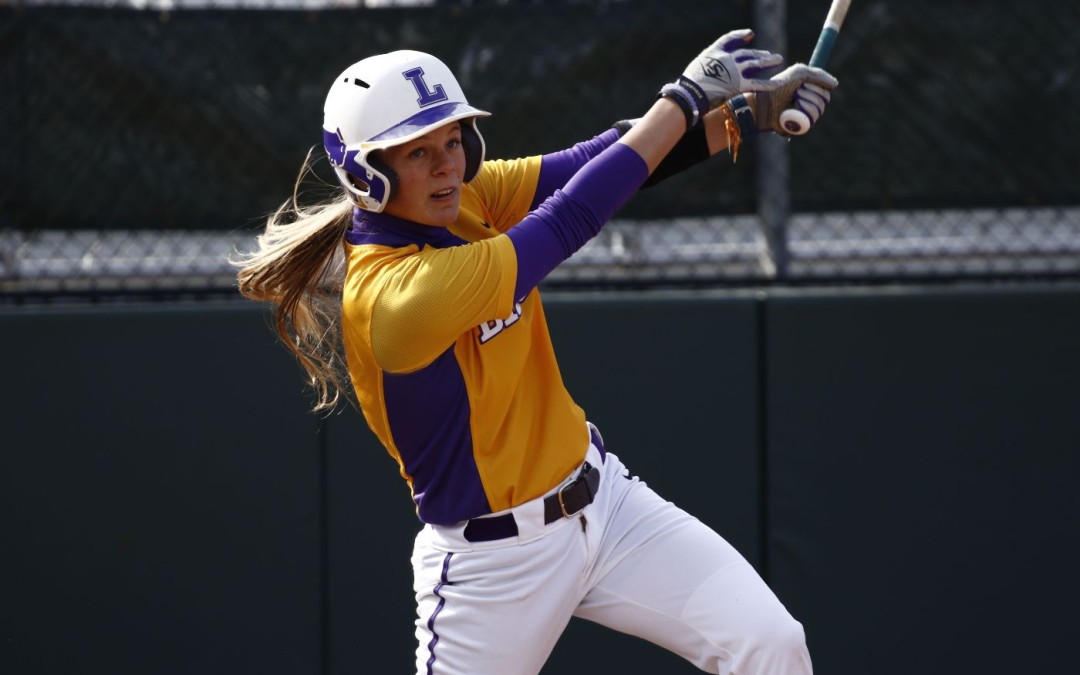 After dropping the first game of the series by seven runs, the Lipscomb softball team bounced back to take the series against Florida Gulf Coast on Sunday afternoon. Florida Gulf Coast exploded for nine runs in game one of the series on Saturday, but the Lady Bisons (20-18, 5-4) outscored the Eagles 15-1 in the final two games. Reigning Atlantic Sun Pitcher of the Week, Riley Randolph from FGCU, was able to stifle the Lipscomb hitters in game one, but the Lady Bisons found some success against her on Sunday. "I think it is huge when we can make those adjustments," Lipscomb head coach Kristin Ryman said. "Saturday night the girls watched their bats against Randolph. That was smart for them to see what she was throwing and what adjustments they needed to make this time around." At the plate, sophomore Abby Fenichel went four of eight at the plate with three RBIs and a homerun in Sunday's win. Senior pitcher Kelly Young allowed just one run during the 13 innings she pitched, including allowing just one hit in Saturday's win. "I thought Kelly really did a nice job. We had some nice defensive plays behind her," Ryman said. "Kelly is throwing with so much confidence right now. As coaches we know what kind of pitcher she is. She has really picked up steam and is trending upwards. She is throwing well and that is what we need." With the series win, the Lady Bisons move into a tie for second place in conference standings. Ryman wants her team to keep playing with confidence in a conference she believes will remain very tight. "Our feet have to stay...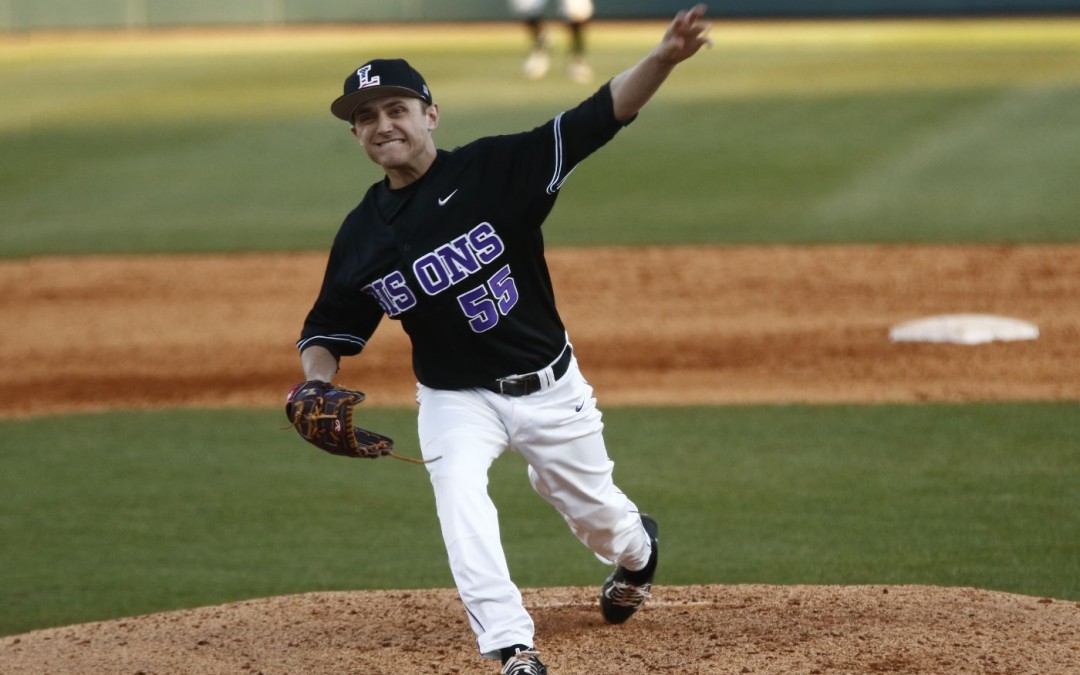 After scoring 34 runs over the weekend, the Lipscomb baseball team continued with a 12-4 win against Tennessee-Martin on Tuesday. Lipscomb (16-9) fell behind early before senior Adam Lee connected for a three-run homerun in the third inning to jumpstart the offense. The Bisons went on to score five more runs in the inning and take a 9-3 lead. After freshman Alex Dorso gave up three runs in three innings during his first career start, classmate Adam Stewart entered the game, allowing just one run in five innings. While head coach Jeff Forehand was pleased with the offensive performance from his team, he was quick to point out the job by his pitching staff. "It's fun to see us put up double-digit runs," Forehand said. "But the thing about tonight was the guys on the mound, the bullpen, was good. They gave us a chance to come back like that after we went down." The Bison pitching staff was aided by five double plays. The offensive display along with the defensive effort is the kind of all-around play Forehand wants to see from his guys. "It all goes together," Forehand said. "We turned five double plays tonight and those are always big momentum swings, not just for the defense but for the offense when we come in." After stealing a program record five bases on Sunday, sophomore Lee Solomon took three more bases on Tuesday to bring his season total to 20, good for top-10 in the nation. Solomon also went a perfect 4-4 from the plate with three RBIs. "Last few games we've expected him to get a hit and steal a base, which seems like it's...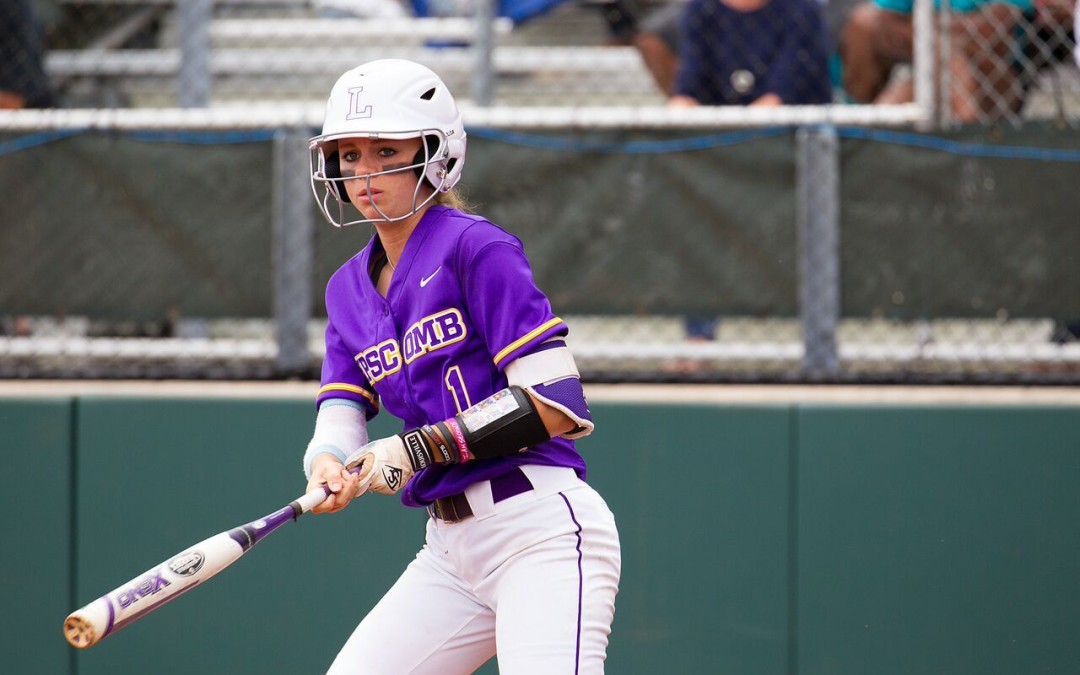 The Lipscomb softball team (18-16) lost to in-state foe Tennessee (26-8) 7-1 Tuesday afternoon at Draper Diamond at Smith Sadium in front of a record crowd of 553. Senior Tanner Sanders (8-9) took to the circle for Lipscomb. The Lady Vols added the first run of the game in the third as freshman Brook Vines single scored sophomore CJ McClain from third base. Senior Lexi Overstreet added two more runs to the Tennessee lead with a two-run double with two outs in the third to make it 3-0. "We made a couple actual errors, but then we had a couple mental miscues," head coach Kristin Ryman said. "I don't think we always executed defensively tonight." Senior Kelly Young took over for Sanders in the third when Sanders could not close out the inning after recording two outs. Young was able to get the final out and get out of the inning. "I thought our pitchers did a good job, just maybe some untimely hits after they got runners on," Ryman said. Tennessee loaded the bases in the fourth, threatening to extend the lead. The bases were cleared by sophomore Meghan Gregg as she drove in three more runs, extending the lead to 6-0. Senior Dee Baddley made a leaping catch at the wall to make the third out of the inning. "Defensively executing with two outs and not leaving the door open, I think as soon as you do, against any team, they are going to take advantage of it," Ryman said. The Lady Bisons' scored a run in the fourth courtesy of senior Baylee Williams, who knocked in sophomore Abby Fenichel,...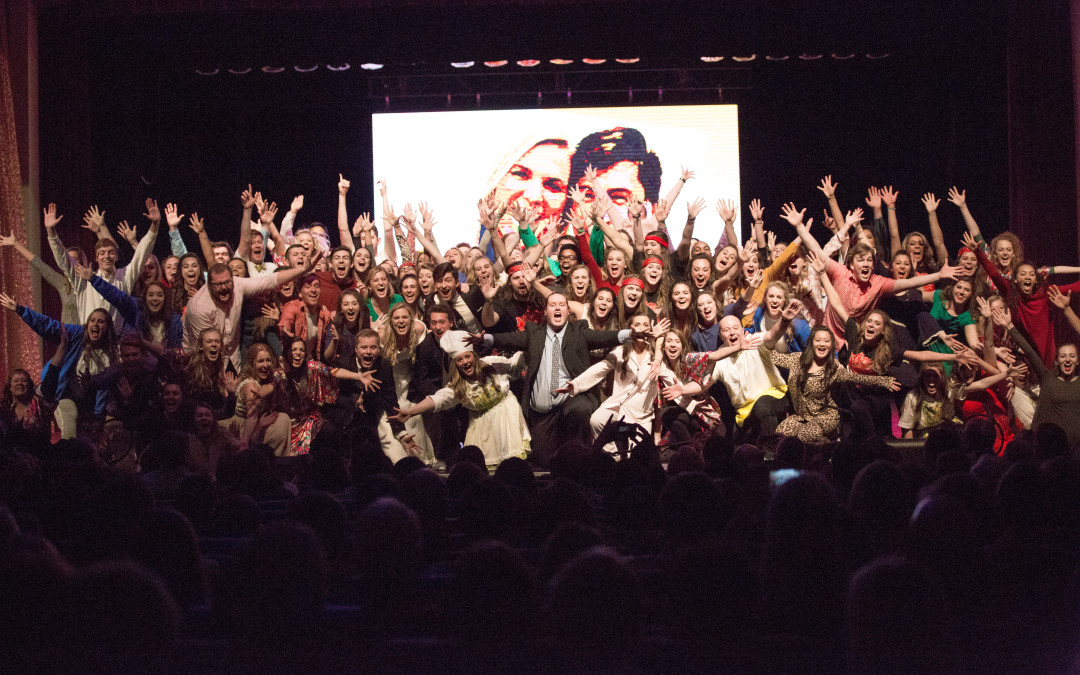 Photos by Erin Turner...
The 53rd annual Singarama show kicked off in Collins Alumni Auditorium Thursday night after a late start due to the Bisons Atlantic Sun tournament game. The theme of this years shows is "Life," "Liberty," and the pursuit of "Happiness." The three shows were judged based on the quality of their theme Thursday evening and will be judged on other categories throughout the weekend. Photos by Becca Risley...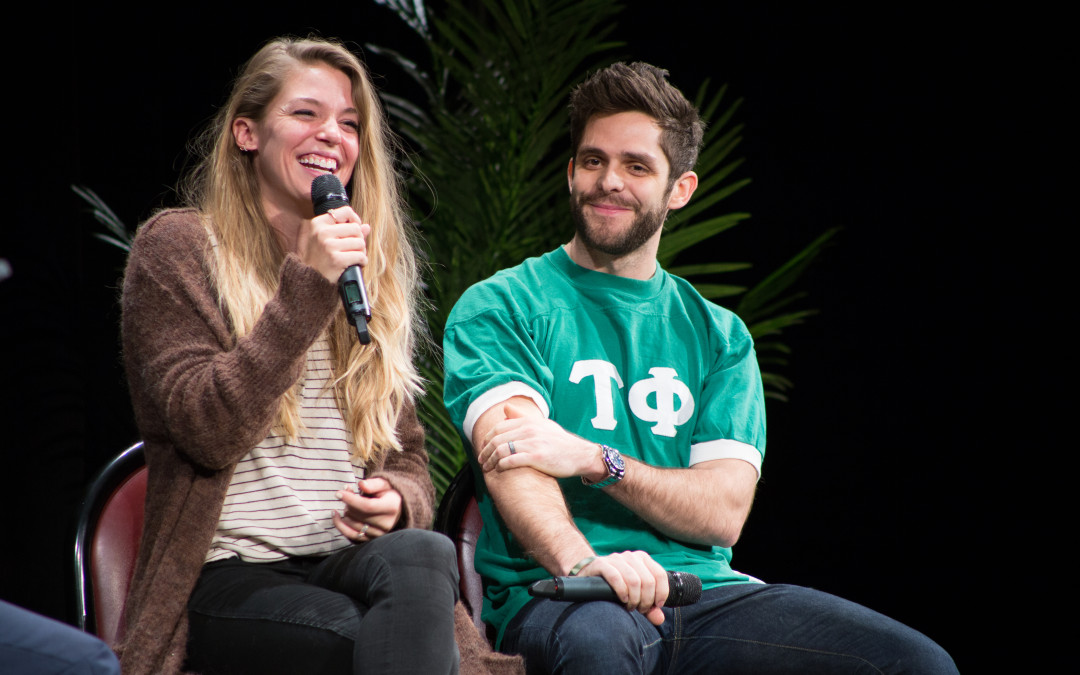 Thomas Rhett and wife Lauren joined Lipscomb chapel Tuesday morning for a discussion of faith, marriage and life in the spotlight. Photos by Erin...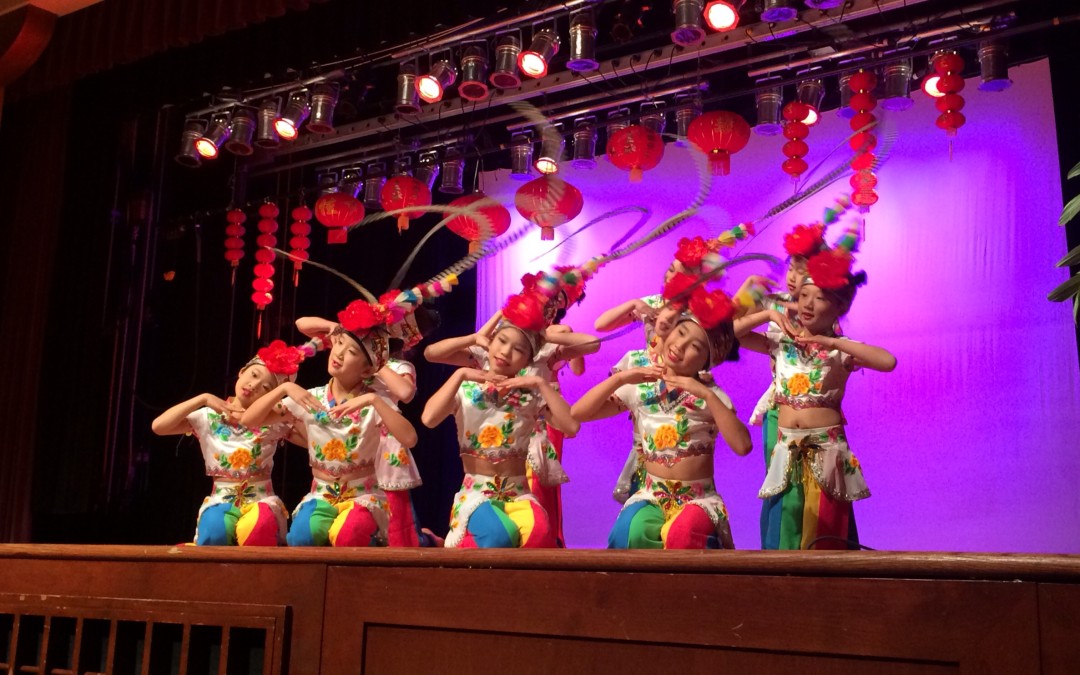 On Saturday night Lipscomb played host to the Greater Nashville Chinese Association's new year celebration for the first time. The event featured a Chinese buffet in the Bison Café and a performance by local Chinese culture organizations in Collins Auditorium. Photos by Colleen Casner...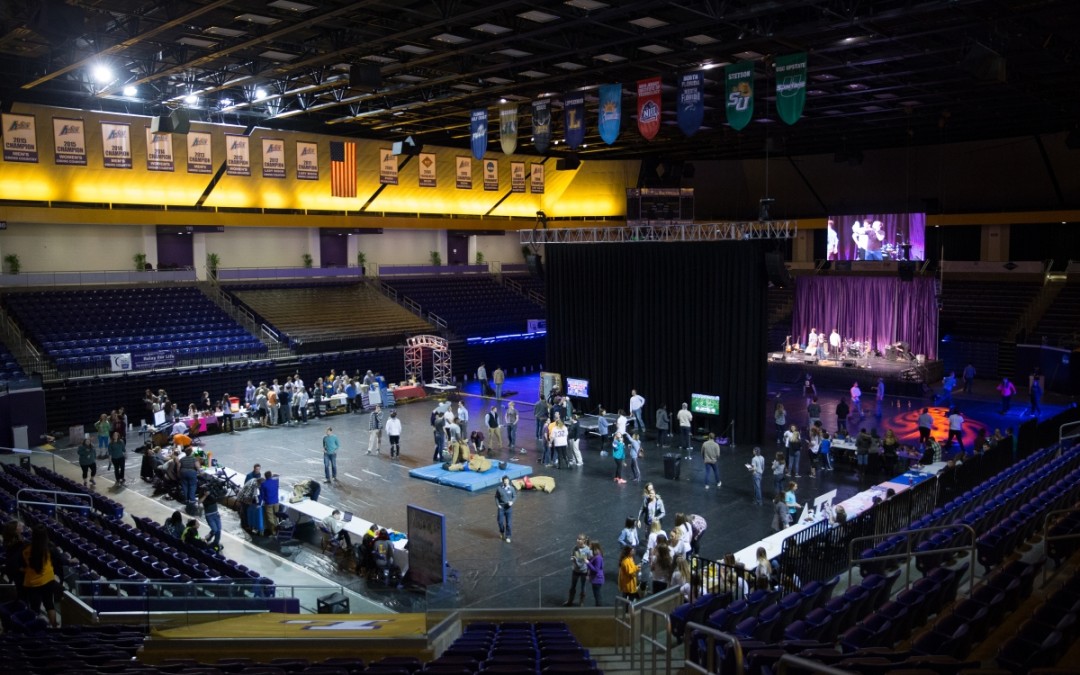 Participants joined together from Friday evening until early Saturday morning to fight cancer at Lipscomb's fourth annual Relay for Life event held in Allen Arena. Check back for more photos later Photos by Erin Turner and Ben Davis...