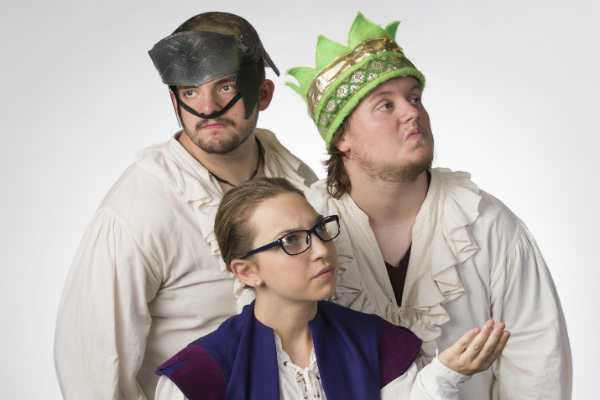 A mix of vomit, cross-dressing, football, rap and much more bring all 37 of Shakespeare's plays to life as the Lipscomb Theatre Department puts on The Compleat Wrks of Wllm Shkspr (Abridged).  "That's just act one," director Nat McIntyre said. "By enjoying the insane ridiculousness of this show, I think it honors Shakespeare much more than many straight-up Shakespeare productions." The show follows five actors who weave their way through all of Shakespeare's comedies, histories and tragedies in 97 minutes. The actors work together as narrators and characters to tell each Shakespearean story. Featured in the show are freshman theatre majors Jacob Friend and Anna Elizabeth Micksch, junior theatre majors Ann-Marie Bagge and Nelson Tilley and senior acting major Andrew Johnson. McIntyre has worked with the actors to connect the words of the show to the students on campus. "Some of the jokes have been updated just for the university," Johnson said. "We've been updating the show to help it feel more topical." Compleat Wrks was London's longest-running comedy and spent nine years headlining at London's West End. The show has since been performed several times in the United States and is a first for Lipscomb. "It's a really good show for Lipscomb because it's different than what we normally do," Johnson said. "It's extremely light-hearted and up-to-date. It'll make people laugh for sure." The play will be performed Sept. 18-20 and 25-27 at 7:30 p.m. in Flatt Amphitheater. Tickets for The Compleat Wrks of Wllm Shkspr (Abridged) can be purchased either in the box office on campus, online, or at the door. Cost is $17 for individuals, $12 for faculty and staff and $5 for...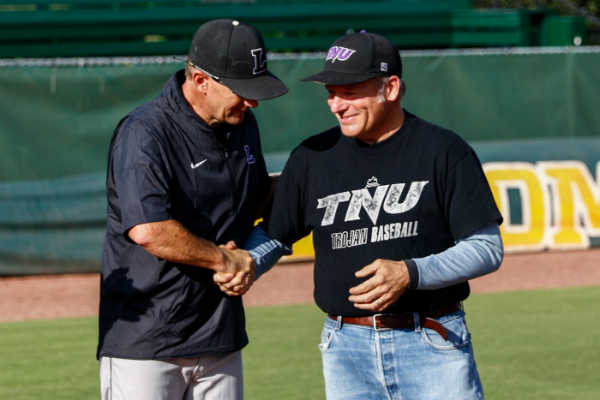 During an afternoon baseball practice Sept. 20, head coach Jeff Forehand was informed of his pending induction into the Trevecca Sports Hall of Fame in the spring of 2016. Trevecca's sports information director Greg Ruff, previous athletic director Alan Smith and a few former players watched the Bisons practice from the audience before Ruff informed Forehand of this accomplishment. According to Forehand, he first thought assistant and Trevecca alumni coach Brad Coone was getting recognized.  "It was just a cool honor and I was shocked," Forehand said. The Hall of Fame recognizes athletes and coaches who have made exceptional contributions to the field of athletics. When considering coaches for induction, their career record, length of tenure, number of all-conference, all-region, all-american and scholar-athletes, as well as the impact they have made on the school is taken into consideration. "My coaching style has always been about the players – how they are as people on and off the field," Forehand said.  During his time coaching at Trevecca, Forehand won 211 baseball games, won the 2005 Trans-South Championship regular season, and had 10 NAIA All-American athletes. Forehand joined former Trojans basketball standout Mariska Reed Harris, volleyball player Katie Carter Douglas and softball player Brittiany Johnson Tate in the 2016 Hall of Fame Class. The induction will take place in the spring. Photo courtesy of Lipscomb...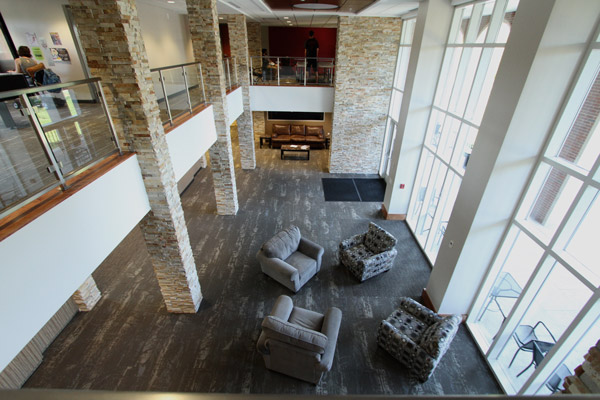 Lipscomb men's residence hall High Rise received a 92-day, $7.5 million renovation this summer. The new hall includes an upgraded HVAC system, new lighting, power and plumbing, additional common areas on upper floors and new finishes and furnishings. Photos by Ben...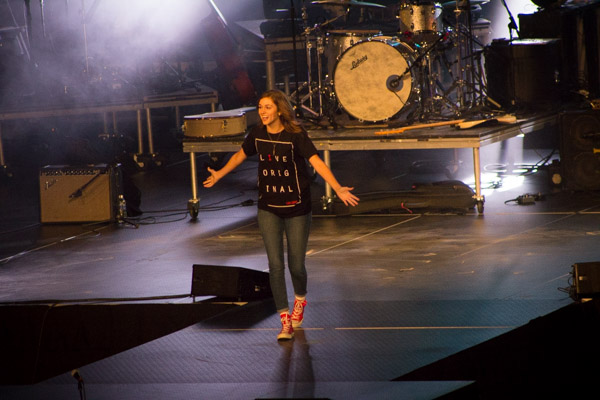 Duck Dynasty's Sadie Robertson hosted the first 'Live Original LIVE' at Lipscomb University's Allen Arena on Saturday Aug. 29, 2015. The event showcased how to "Live Original" in relationships, trials and communities. The conference also featured Christian pop duo for KING & COUNTRY. Photos by Becca Risley « ‹ 1 of 2 ›...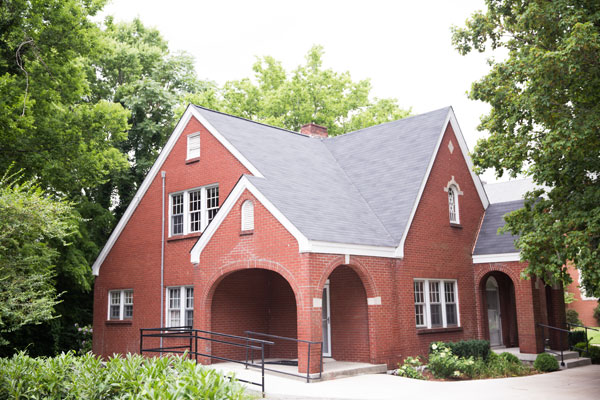 Lipscomb's new Family Therapy Center opened in May and is serving not just Lipscomb's community but all of Nashville. Photos by Erin...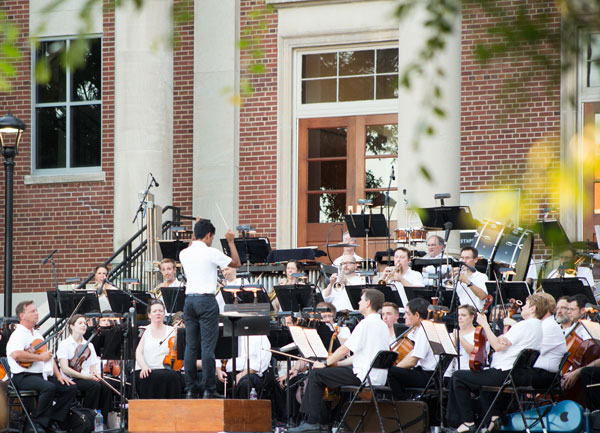 The Nashville Symphony visited Lipscomb for "Symphony Under the Stars" as a part of the free community concert series in June. Photos by Erin...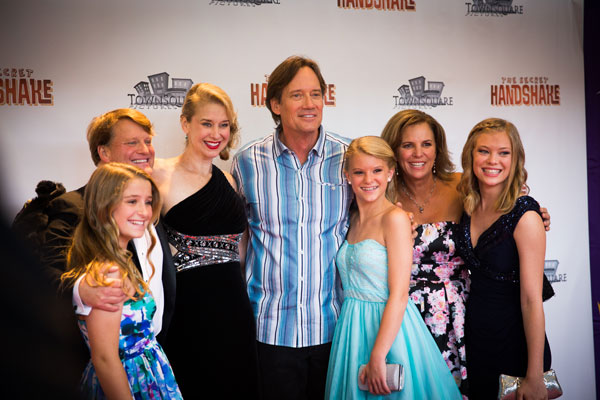 Stars from The Secret Handshake walked down the red carpet in Lipscomb's Allen Arena for the world premiere of the movie in May, but they were joined by many Lipscomb professors, and students, too. Photos by Erin...