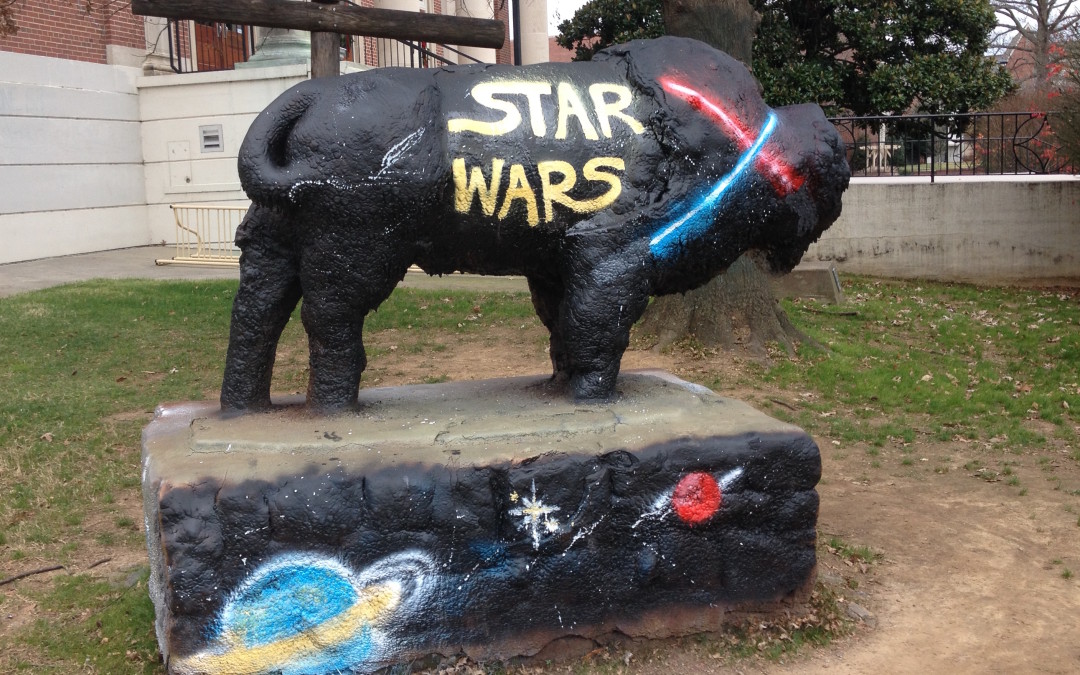 Students have shown a great force of excitement as "Star Wars: The Force Awakens" approaches its opening day. During Star Wars week, Lipscomb has had everything from Star Wars-themed shirts in the bookstore to a spray-painted Star Wars Bison. Although many claimed the Star Wars story ended with "Star Wars: Episode VI Return of the Jedi," George Lucas sold Lucasfilm Ltd. to The Walt Disney Company, which then proceded with production on the new film in 2013, and a huge casting call that followed. "I'm excited to see if Disney royally messes it up or not," junior Carson Lassiter said. "I'm excited to see what they do with the villains and the Empire." Junior Caleb Finley said he was also excited to see where other characters end up. "I'm most excited to see the character development within Han Solo and Princess Leia," Finley said. "[I'm also excited to] find out the mystery behind where Luke Skywalker ended up." Speculation is amongst other students as well. For many, it's part of the fun — guessing what's going to happen within the story of the new movie. "I hate to ruin this, but Luke is going to be the villain," junior Phillip Moore said. "Also, no Jar Jar." Lucas' Gungan character Jar Jar Binks is mostly despised amongst the fanbase, and the hate for him is voiced on campus as well. A theory by Reddit user Lumpawarroo popped up amongst the Star Wars community. It's a very detailed theory that supports the idea of Jar Jar Binks being an evil Sith collaborator. Finley said he's seen the theory. "We obviously already...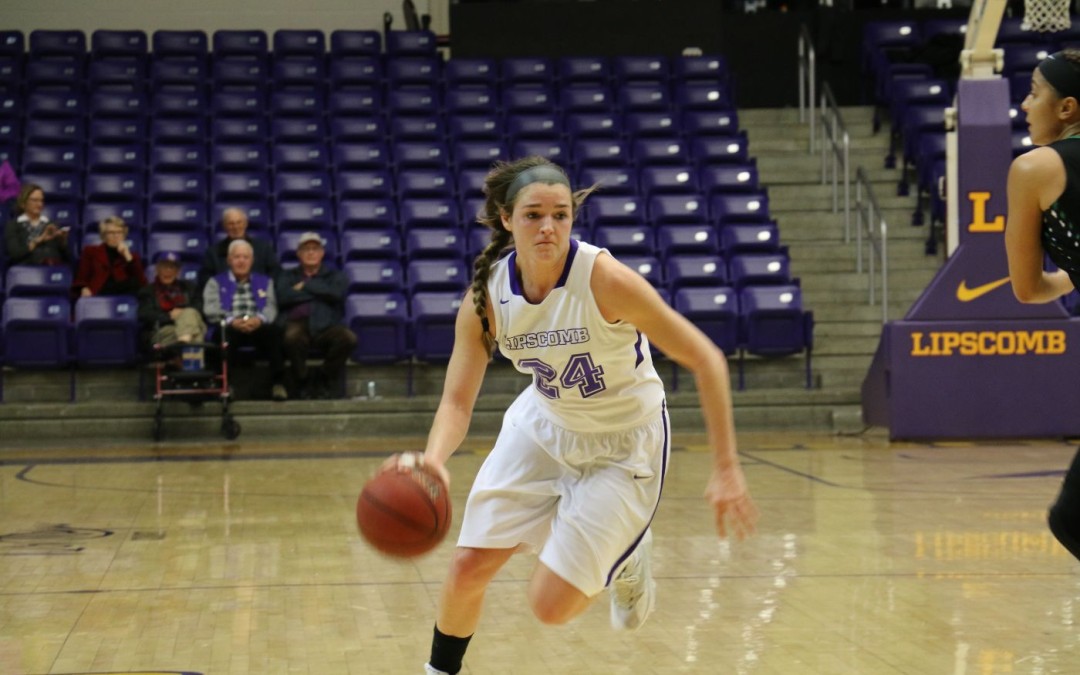 The Lipscomb women's basketball team lost 83-62 against the Stetson Hatters Monday night in Allen Arena. The Purple and Gold fell short and were unable to keep up momentum after a short lead in the first half. Although the Bisons came up short against the Hatters, head coach Greg Brown said he saw improvement since the last few games. "The intensity and execution was good, but closer to the end we got sloppy and they punished us for that," Brown said. "They are a good team so the margin of error is really slim." Freshman Morgan Turner set her career high of 13 points after getting more time on the court due to other team injuries. "After Christmas you hope to see the freshman become sophomores a little bit," Brown said. "She's [Turner] a talented player and we are excited to see her relaxing and be able to play like that." The Lady Bisons saw two other players score in the double digits when junior Alex Banks lead Lipscomb with 20 points and six rebounds alongside sophomore Amber Fuqua who scored 12 points and four rebounds. "Alex [Banks] played a solid game — she is physical and can shoot those three's for us," Brown said. "She is versatile enough that she can play on the perimeter and play inside and against some of our teams — it gives us a great match up." Although Lipscomb was without leading scorer and rebounder senior Ashley Southern and sophomore Loren Cagle, the Lady Bisons are using this time to improve in other aspects of the team until Southern and Cagle are able...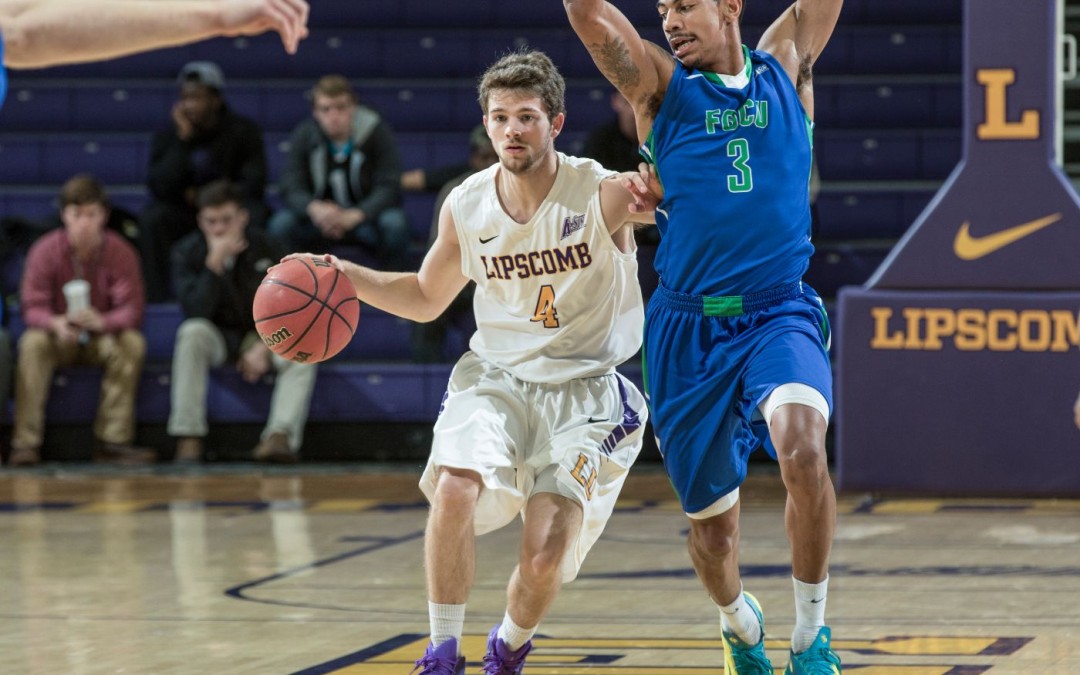 The Lipscomb men's basketball team defeated Florida Gulf Coast University 91-75 in an Atlantic Sun Conference contest on Sunday afternoon while setting a few new NCAA-era records. The Bisons set an NCAA era school-record by scoring 19, three-pointers in the game and also set a new NCAA-era high for three-point shooting percentage by hitting 57.6 percent from deep. "We had a lot of guys contribute to this record," head basketball coach Casey Alexander said. "Multiple players gave us a huge lift and that is what made this accomplishment possible. We want to be a team that is hard to guard on the floor and a team that is hard to guard offensively." Lipscomb scored 51 points in the first half by shooting 62 percent from the field and 61 percent from three. Junior J.C. Hampton led the Bisons with 26 points in the game. In the first half, freshman Garrison Mathews led the Bisons in scoring with 15 points. Lipscomb finished the game with five players scoring double figures. Mathews scored 32 points in his first two conference games at home. "Garrison is playing with great confidence," Alexander said. "He has been thrown into the fire since the very beginning of the season. He has been improving every game and learning on the fly. He is going to be a good player for us now and in the future." The Bisons' win broke FGCU's seven-game winning streak and handed the Eagles their first loss in conference play this season. "I don't think they were quite as good as they normally are on defense," Alexander said. "I am sure Coach Dooley for Florida Gulf...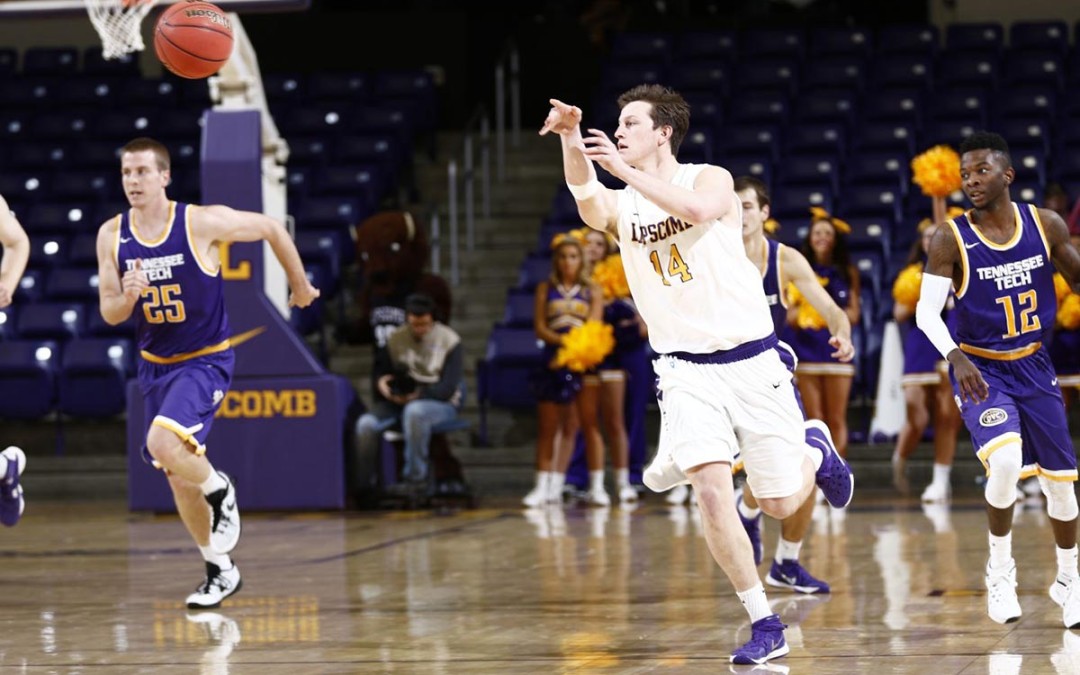 The Bisons won 92-87 in the Atlantic Sun home opener game against Stetson Thursday night in Allen Arena. With this victory, the men's team broke an eight-game losing streak and earned its first win in conference play. "It is a huge relief to get this win," head basketball coach Casey Alexander said. "Our guys have been working really hard, but have not seen results. I am glad we can move on and not talk about wins and losses."   Lipscomb shot 85 percent from the free throw line and scored 34 points inside the paint. "It was critical," Alexander said. "Free throws did not seem to mean much at the beginning of the game, but it turned out to be the difference as the game neared the end." Freshman Garrison Mathews led the Bisons with 19 points in the game. Mathews was one of five players to score in the double figures. Juniors Nathan Moran, J.C. Hampton and George Brammeier and freshman Eli Pepper scored in the double digits as well. The Bisons will host Florida Gulf Coast in Allen Arena at 4 p.m. on Saturday. "Florida Gulf Coast is the best defensive team in the league," Alexander said. "We are going to have to execute better offensively, but our team is excited and looking forward to play against Florida Gulf Coast." Photo courtesy of Lipscomb...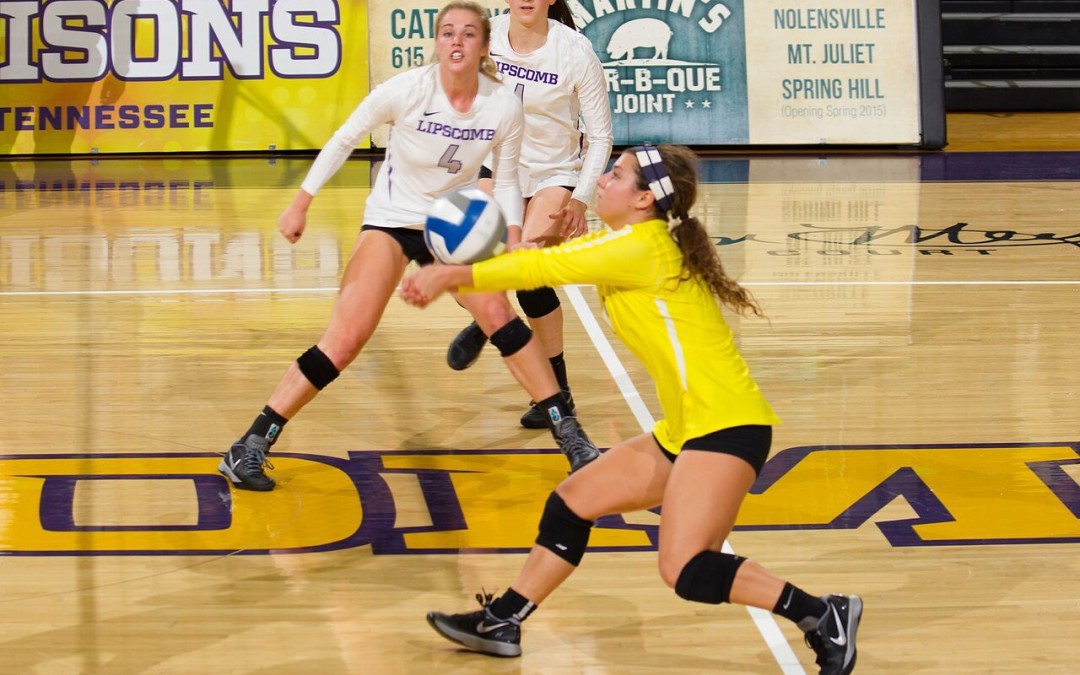 Lipscomb University sophomore volleyball player Brittany Thomas credits the support of her family and teammates as well as her strong sense of faith for her success on the court. Thomas was raised in a Catholic home, and Catholicism has continued to be a part of her life during her time at Lipscomb. Even with her busy schedule, she still makes time to go to services at Christ the King Catholic Church. Her faith has shaped her into the person she is today and she said her faith helps her continue to play the game that she loves well. From age 10, Thomas played for both the Catholic Youth Organization (CYO) club team and St. Thomas Aquinas High School in Kansas City, Kansas. Now, Thomas serves as libero for the Lady Bisons, or as she would call it, "the defensive guru." Throughout high school, she played club volleyball with current Lipscomb teammate, Khloe Rogers, who was being recruited by Lipscomb head coach, Brandon Rosenthal. Thomas considered committing to Belmont University; however, she waited to go through Nationals with her CYO team and was recruited there by Rosenthal as well. "I visited Lipscomb, and I just fell in love with it," Thomas said. Although Lipscomb is not a Catholic university, Thomas said her faith continues to put a perspective on volleyball as it consumes her daily life. She attributes her strong sense of faith to her devout Catholic family who has supported her on her road to and at Lipscomb. From filming at club tournaments and high school matches to showing up to almost every Lipscomb home game, Thomas' parents are her main support...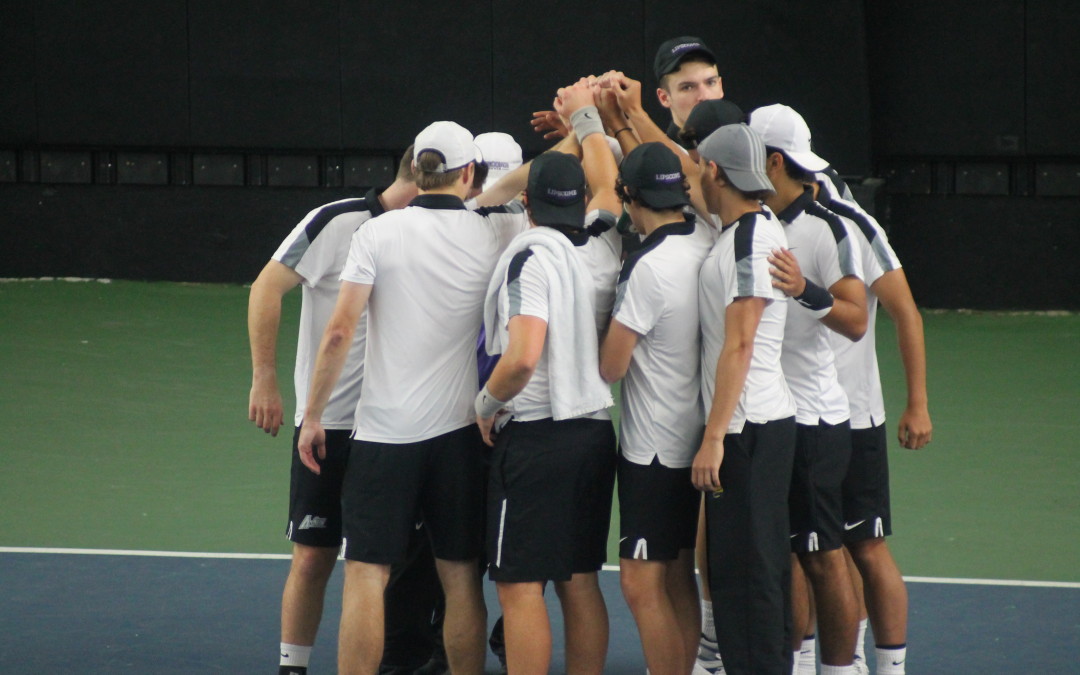 After a weeks training on and off the court, Lipscomb men's tennis team opened its spring season, losing the matchups against the Vanderbilt Commodores Saturday afternoon at the Currey Tennis Center. The way the Bisons fought through the singles and doubles matches was exactly what coach Mario Hernandez said he was hoping for. "We went in to make the Commodores play and I think we did a great job — the boys tried to play their game but it came down to execution," Hernandez said. The Bisons put up a fight from start to finish with heavy balls and smart play against the Commodores. "Vanderbilt is a very tough and well coached team, which showed tremendously in the doubles," said John Tougher, senior and team captain. "We knew going into it that we were in a win or learn situation, and we had nothing to lose." The overall score was 4-0. Sophomores Alejandro Manzanares, Thais Minet and Philippe Courteau lost their singles matches. Junior Rob Mitchell and sophomore Daniel Cardenas weren't able to finish their singles matches. Three doubles teams played, finishing 6-2, 6-2 and 4-5. Despite the loss, Hernandez said he has high hopes for the team as they start thinking about their next game against Murray State. "Our ultimate goal is that we can use our strengths effectively and execute them in the right way," Hernandez said. "Leading up to the Murray State match we have to put in some extra work on footwork and sharpen up our games as a whole, but I believe we are on the right path." Lipscomb has a full roster carrying on from the fall semester,...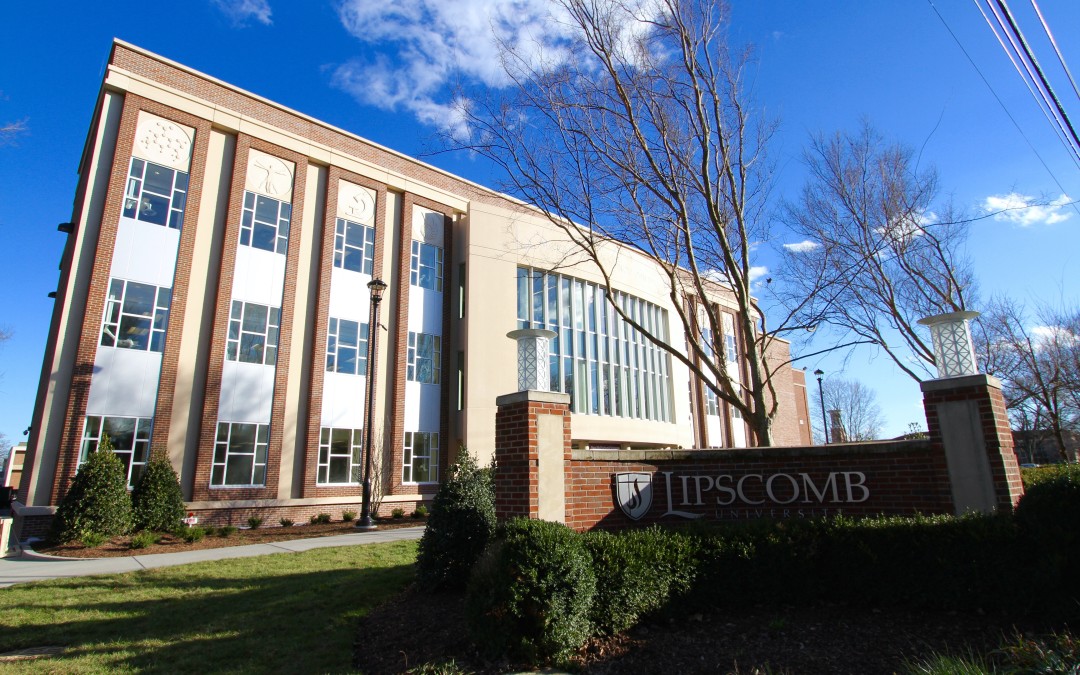 McFarland's 24.000-square-foot addition is complete just in time for the spring semester of 2016. The new addition includes six new laboratories for biochemistry, organic chemistry, microbiology and human anatomy and physiology. Photos by Ben Davis...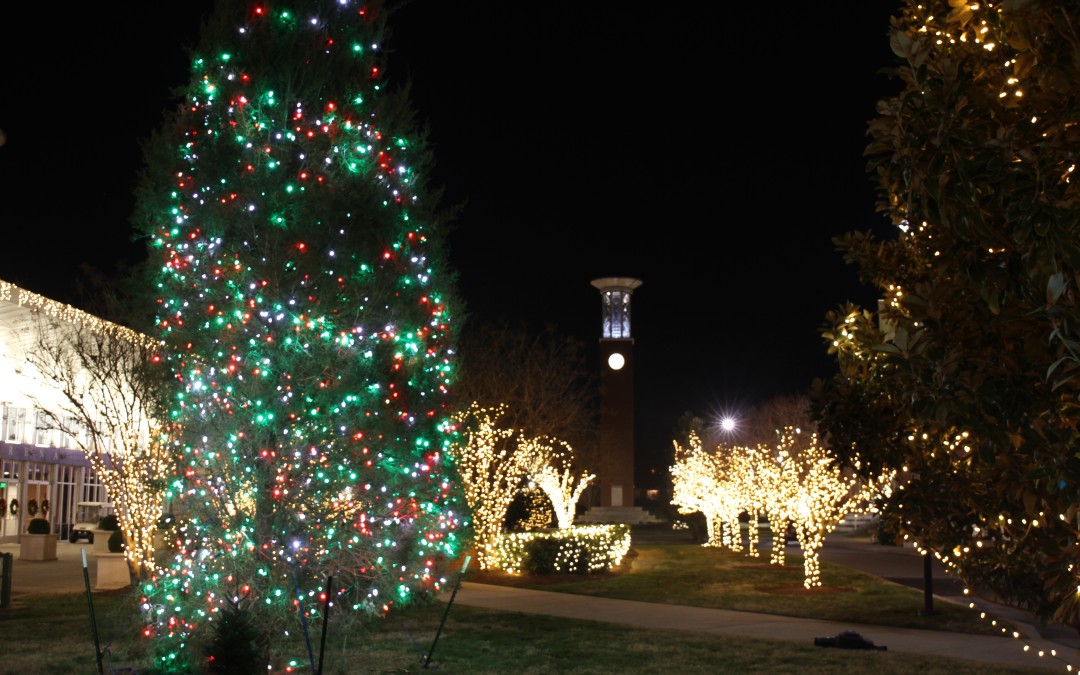 Lipscomb strings thousands of lights in the Allen Arena mall every year during the holiday season. Wreaths are hung on all building doors and green lights cast on most major buildings on campus. The main Christmas tree in the mall that was lit on the night of Lighting of the Green holds nearly 10,000 red, blue and white lights. In addition to photos of Lipscomb's Christmas lights, Lumination photographer Ben Davis painted his images with some of his own Christmas-colored lights. Photos by Ben Davis...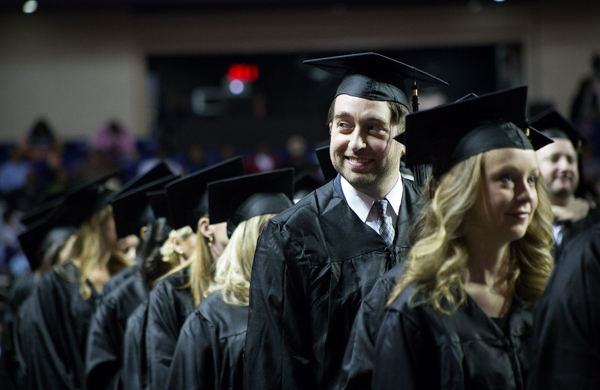 Celebration of graduates started days before Saturday's Commencement Ceremony in Allen Arena, when Lipscomb awarded 466 students with degrees. On Thursday, Lipscomb awarded the first certificates of career exploration studies to three IDEAL students. And just Friday, seven graduates from the Tennessee Prison for Women received their diplomas. This unique program allows inmates to take courses along with Lipscomb students to earn college credit. In Saturday's ceremony, 231 students received graduate degrees, two of which were the first recipients of a Master of Fine Arts and Master of Science in Applied Behavioral Science. Photos by Erin Turner...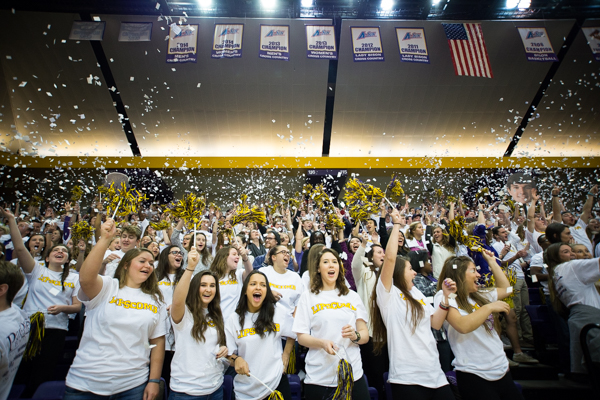 Fans crowded in Allen Arena Monday night for the annual Battle of the Boulevard. Belmont beat Lipscomb 93-84. Photos by Erin Turner and Ben Davis « ‹ 1 of 3 › »...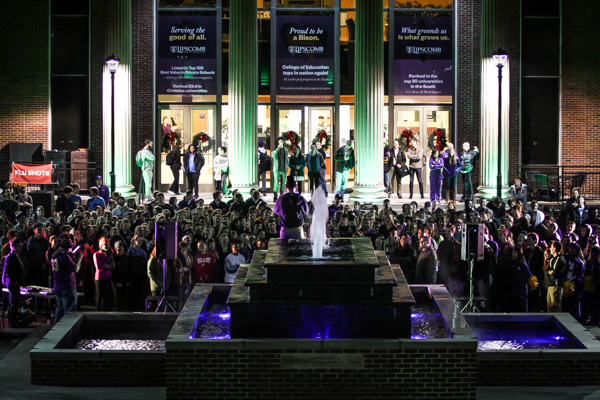 The night before Battle of the Boulevard, students gathered in Bison Square to spread school spirit and run down the boulevard to Belmont. Photos by Ben...